Ongoing to July 30 – Anne Buckwalter:  Two Story House at Rebecca Camacho Presents and Friends Indeed:  Rebecca Camacho Presents and Friends Indeed Gallery are presenting a dual venue exhibition of new paintings by Philadelphia based artist Anne Buckwalter. Inspired by the culture and folk-art traditions of her Pennsylvania Dutch heritage, Buckwalter's intricately detailed, small scaled domestic spaces serve as a framework to explore themes of gender identity, intimacy, and the body. Exposing the contradictions, pluralities and dualities coexisting in one orderly space, Buckwalter allows for things that are often perceived as disparate to live harmoniously together – documenting elements that suggest a wholesome, conservative household alongside elements alluding to sexuality, eroticism, and female hygiene.
Tuesday July 12, 1pm – Artist dialogue with Veronica Roberts, Director of the Cantor Arts Center at Stanford University, on Zoom.
July 2 to July 29 – Moving Pictures:  The Photography of Irene Poon, at the Fine Arts Gallery at San Francisco State University:  Irene Poon is best known as a photographer, art historian, curator, and author. She was born and raised in San Francisco's Chinatown, a vibrant community that inspired her and her work throughout the years. This exhibition showcases Poon's own work, as well as her work as a curator and community activist through sharing highlights from her personal collection of photography. Along with Poon, the exhibit will include works from Ansel Adams, Minor White, Don Worth, Wright Morris, Imogen Cunningham, Charles Wong, Benjamen Chinn, and others.  Opening reception is Saturday, July 2 from 1 – 3pm.
July 8 to August 26 – Jessica Dickinson: From: Know-Here-With-This at Altman Siegel: Time and change, always central concerns throughout Dickinson's oeuvre, are highlighted for the first time in the installation, as her work will shift and rotate in position four times throughout the duration of the show.  The exhibition features four new paintings which were developed simultaneously over the course of the past year.  As each work evolves, Dickinson periodically records large-scale graphite rubbings documenting the changing surface.  Each finished painting produces a suite of these drawings, or remainders, the record of its evolution over time.  Rarely exhibited in their entirety due to their scale, the shifting nature of this exhibition will allow for each painting to be presented for a period in the gallery's main space alongside the full set of remainders.  The exhibition will rotate on July 19, August 2, and August 16.
July 9 to September 10 – Robert Minervini: L'Attesa at Rena Bransten Gallery:  Minervini's work revels in intoxicating color palettes and precisely rendered forms, with keen attention to balance and bringing the depth of the three-dimensional world to the two-dimensional picture plane. His work depicts a "new naturalism"—one that is tethered to the rich traditions of western painting, while making connections with contemporary ideas about beauty and the sublime.  Formally, the works focus on interior and exterior spaces; objects and plants populate the foreground while California cityscapes and landscapes stretch out through the window behind them. Opening reception – July 9, 3-5pm.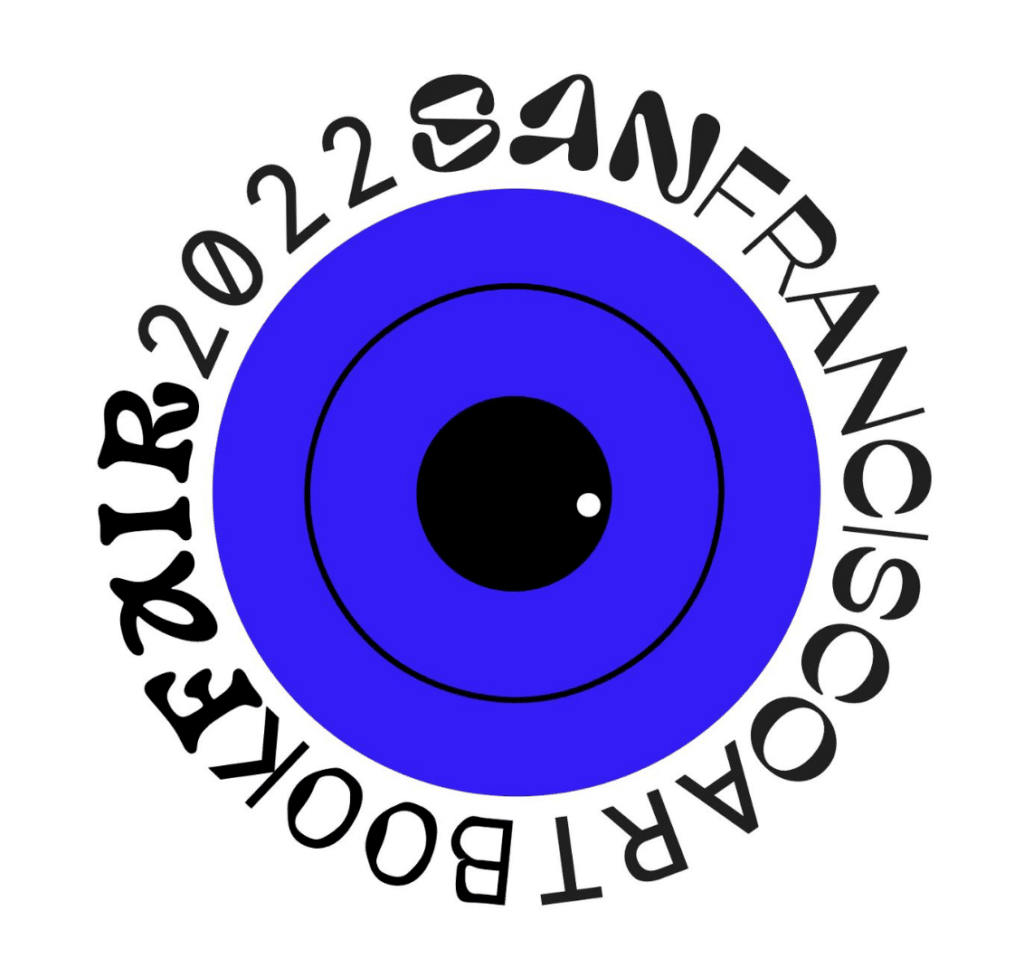 July 14 to 16 – San Francisco Art Book Fair at Minnesota Street Project:  The 5th San Francisco Art Book Fair (SFABF) is back after a two-year pandemic haitus.  SFABF is an annual multi-day festival of artists' publications. The event features artists' books, art catalogs, monographs, periodicals, zines, printed ephemera, and more. These works are presented by over 100 independent publishers, antiquarian dealers, artists, collectors, and enthusiasts.  Preview event – Thursday July 14, 6–10pm.
July 16 to September 16 – Pablo Neruda 10 x 10 at Arion Press:  To mark Arion Press's release of Neruda's 100 Love Sonnets they have invited 10 artists from a variety of disciplines to create new artwork inspired by 10 selected sonnets. The show will present a dynamic range of visual artwork to spotlight some of the Bay Areas's most innovative creators and the mood of the current moment, as well as the timeless resonance of Neruda's verse. Featured artists: Kim Anno, Ashwini Bhat, Paz de la Calzada, Mary Fernando Conrad, Gina M. Contreras, Matt Gonzalez, Felix Quintana, Gustavo Ramos Rivera, Emilio Villalba, and Rochelle Youk.  Arion Press is located at 1802 Hays Street in the Presidio.