Tag: Graffiti Art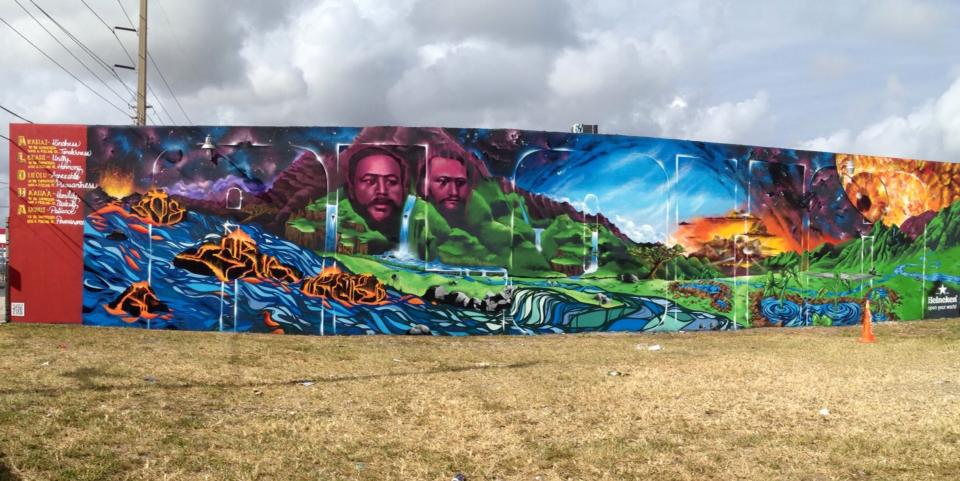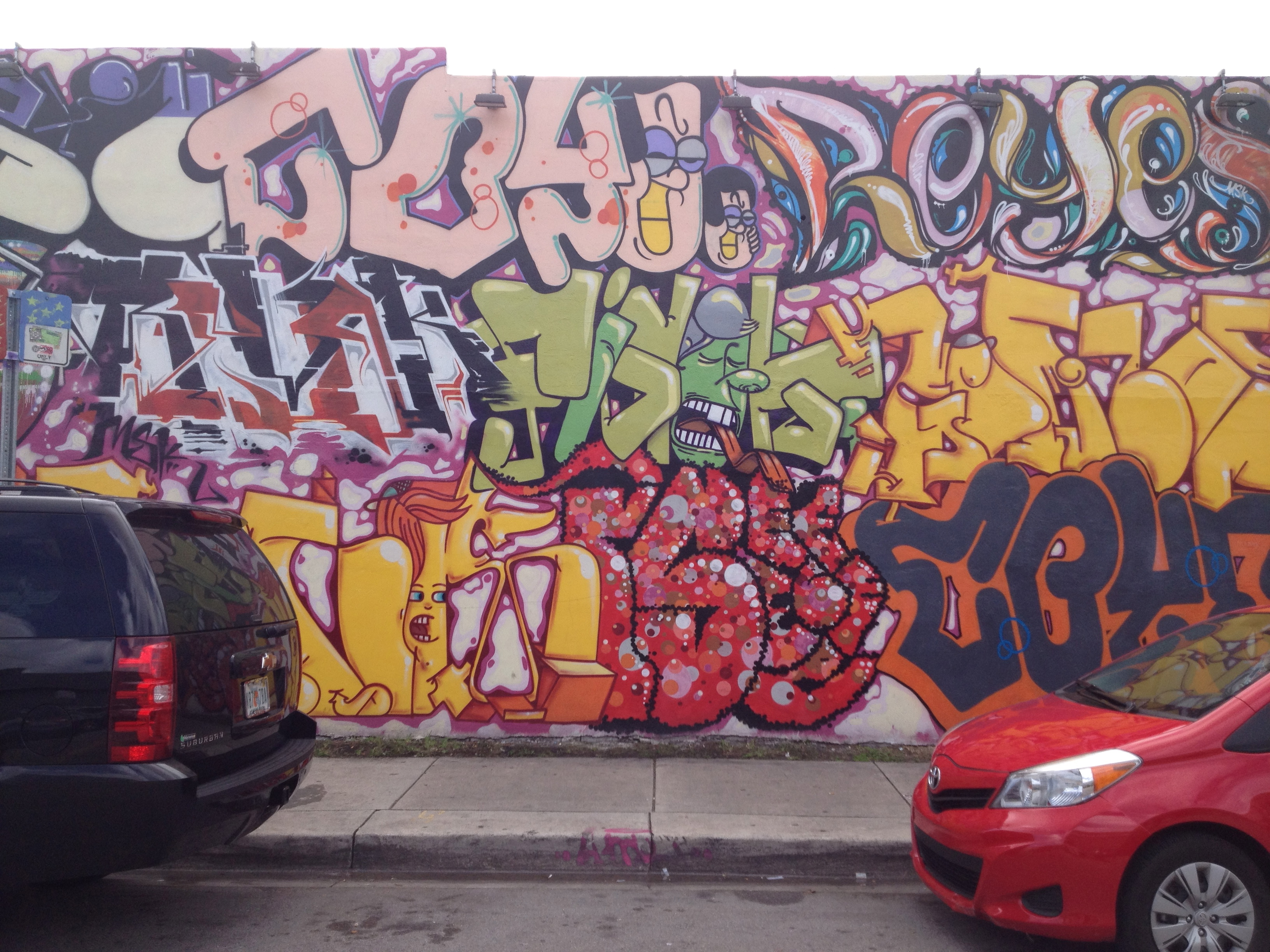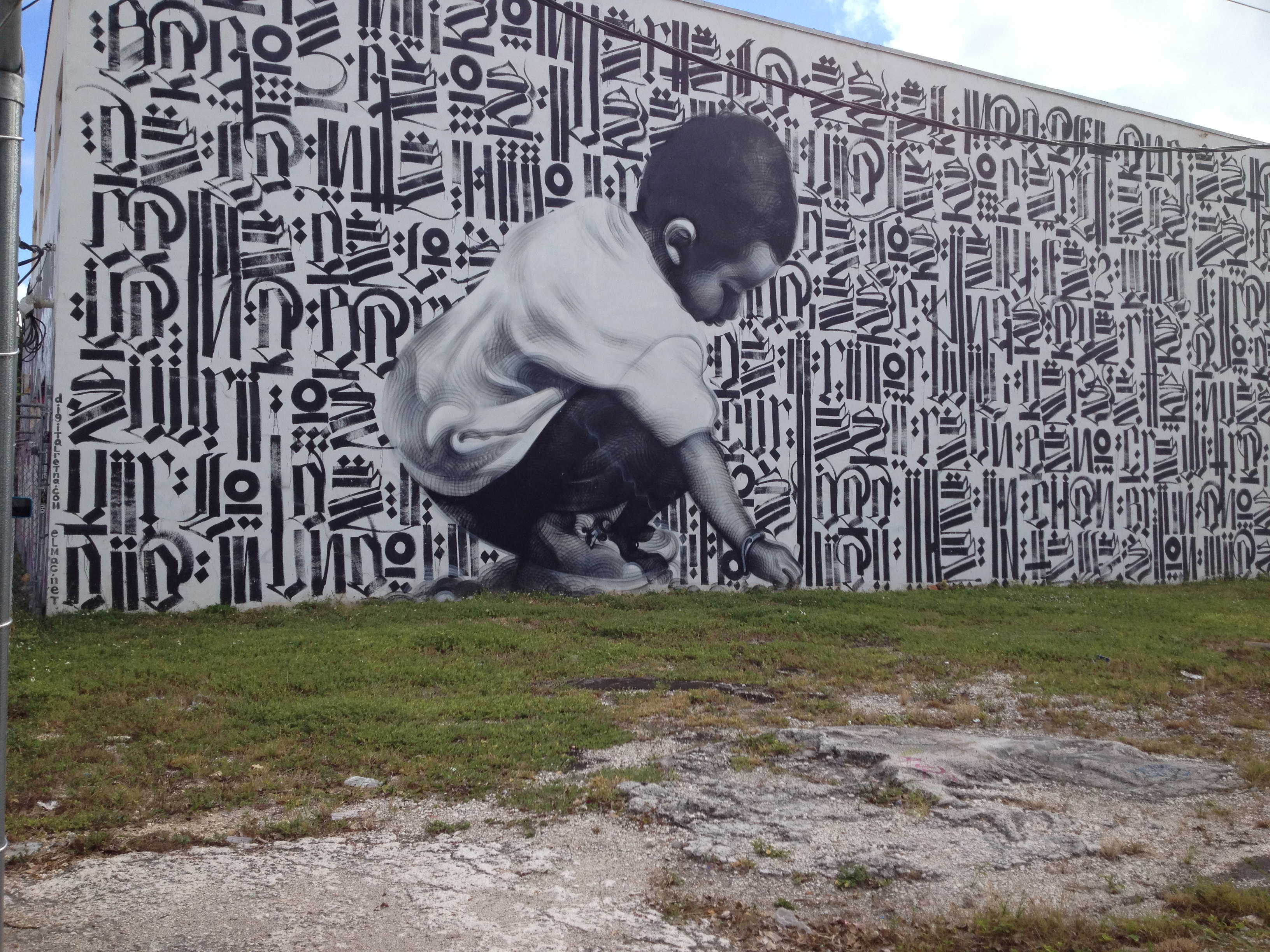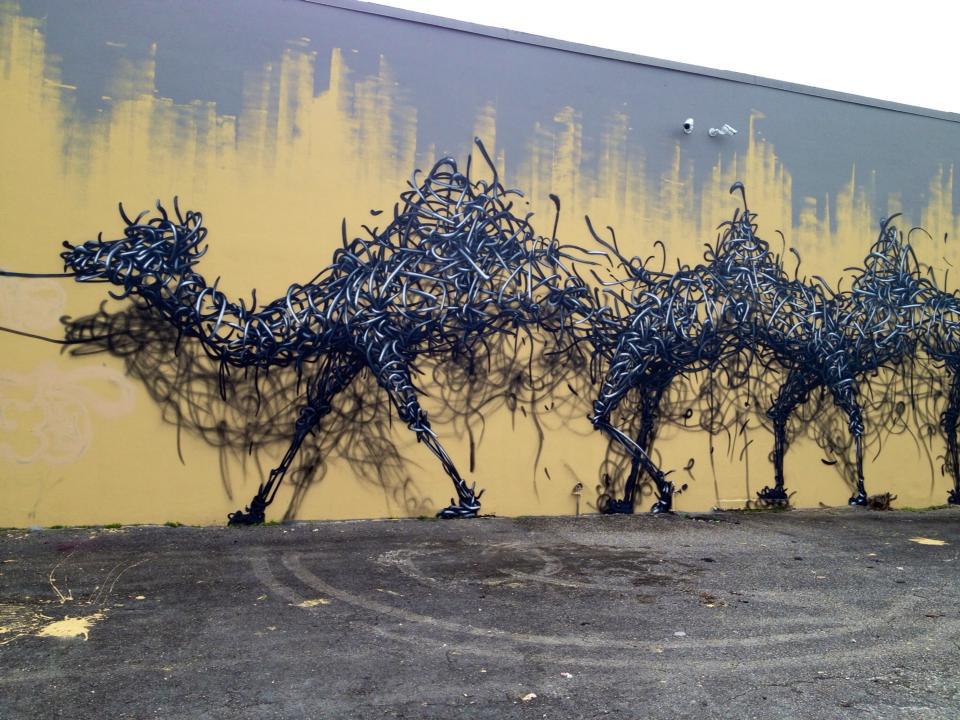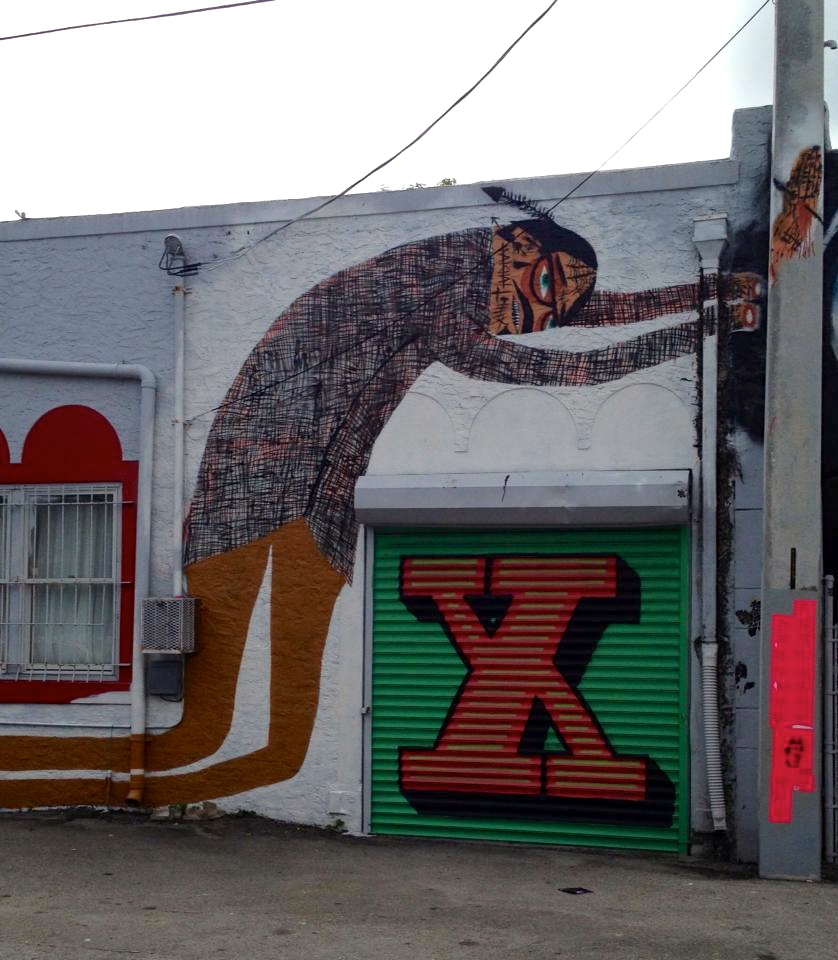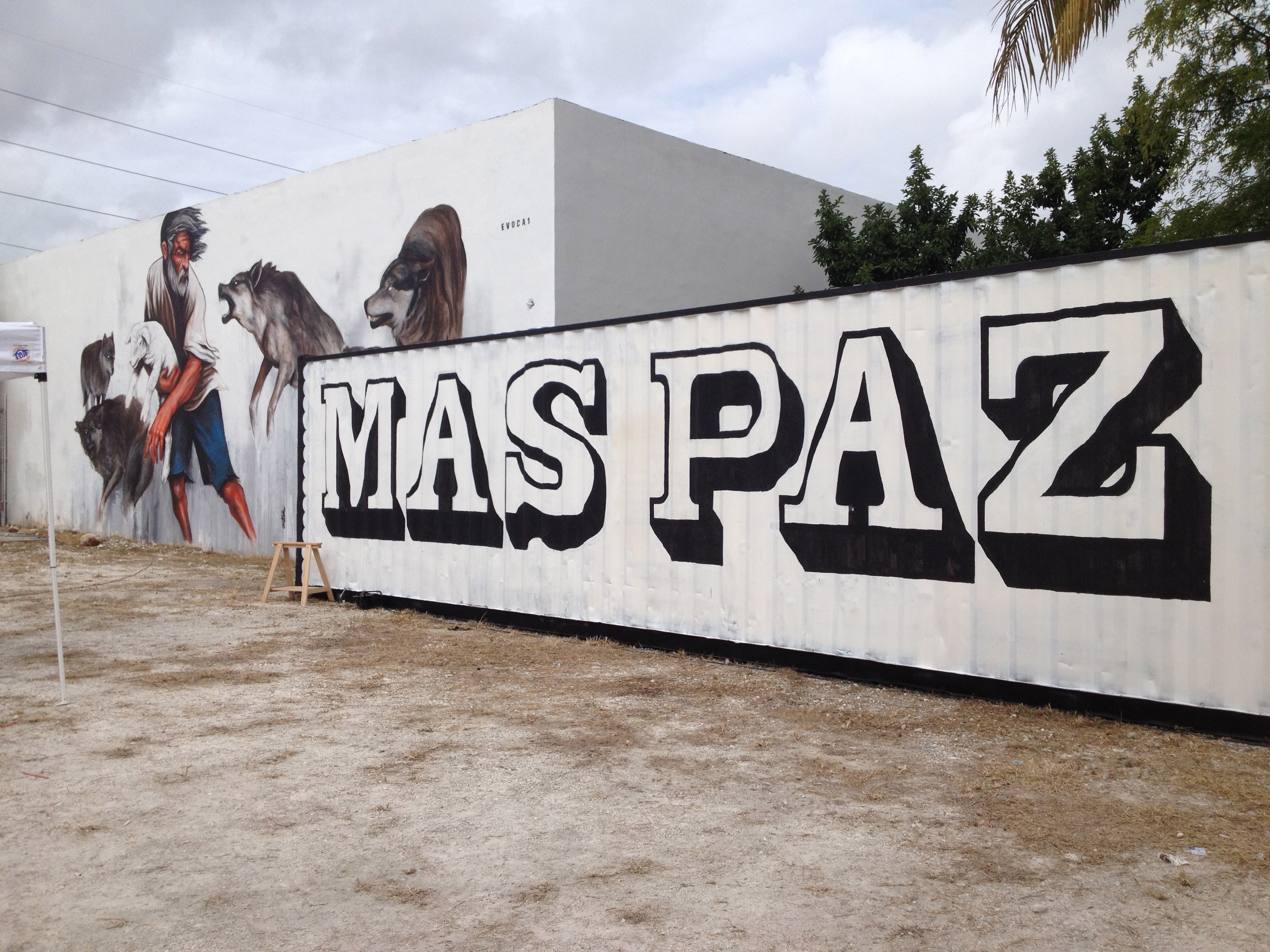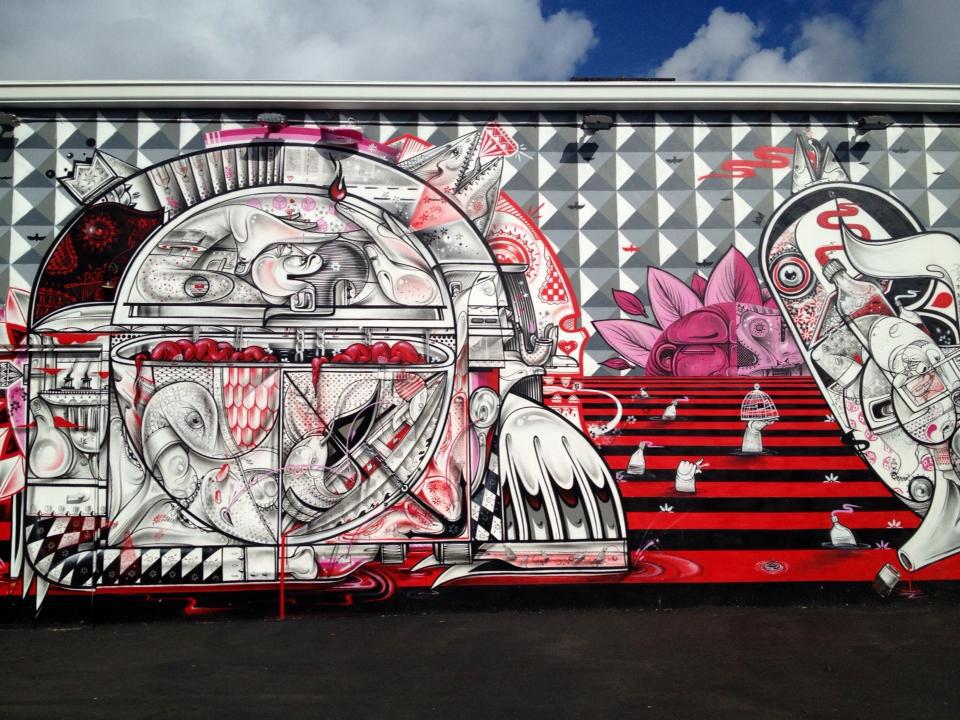 When Vodafone was searching for a way to define their first ever fully integrated R&D center "Vodafone Xone" as a space for inspiring innovative technologies, they approached Artsource Consulting.  After investigating the core values of Vodafone and the specific role of the Vodafone Xone, we recommended integrating the work of Oakland and Honolulu based graffiti artist Estria Miyashiro.  Working closely with the head of R&D at Vodafone, Miyashiro conceived of an avatar within a large scale mural that would be used as the identity of the Center and that reflects the company's qualities of speed, global networks and the next generation.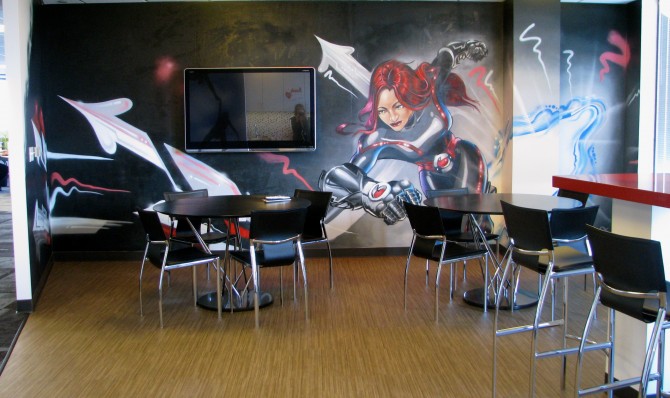 Estria Miyashiro has been spray painting for over 26 years, and has painted hundreds of murals.  Originally from Honolulu, Estria moved to The Bay Area in the 1980′s during San Francisco's "Golden Age of Graffiti." He is credited with pioneering important painting techniques, and is the originator of the "stencil tip" a modified cap used by graffiti writers worldwide to create thin airbrush-like lines. His murals are known to be whimsical, cultural, political, and vibrant, with a focus and dedication to uplift the communities they serve. His graffiti art background has led him to produce innovative projects as an educator, entrepreneur, and social activist. In 2007, he co-founded the "Estria Invitational Graffiti Battle", a nationwide urban art competition that honors and advances creativity in the Hip Hop arts. In 2010 He co-founded the Estria Foundation, a community-based organization dedicated to lasting systemic and social change.  Watch this video interview to learn more about Estria:
In 2011 The Estria Foundation started Water Writes, a series of 10 collaborative mural projects in 10 cities across the globe.  The theme of water connects the participating communities and documents the current local and international water crisis.   In the collective creative process, they engage youth, artists, organizers, and environmental activists to create imagery which reflects the relationship between the people and the water of each area. Community members are invited to a public paint day and able to participate in bringing these ideas into reality. The final murals are accessible to view by the public and also to communities across the world through video documentation and the Internet.