"Wait, your office is in Chinatown?" … after moving our office here 6 years ago, we hear this all the time. Since it's Chinese New Year, we thought we'd share some of our neighborhood favorites. Gung Hay Fat Choy!
ART
Et al. Gallery is located on the edge of Chinatown and the Financial District in addition to their space in The Mission. It's an adventure to find the gallery in Chinatown…you have to enter through Union Cleaners and head down a flight of stairs to find it. The gallery has a vibrant program representing emerging artists in multiple disciplines from the Bay Area and beyond.
Friends Indeed Gallery, which opened in September of 2019, is a mini-storefront and online shop featuring works for sale by leading local and international contemporary artists.
The Chinese Cultural Center manages two galleries and puts on three music festivals a year promoting exceptional but under-recognized artists of Chinese descent. The main gallery is located on the third floor of the Hilton Hotel the adjunct space is at 41 Ross Alley.
We are excited about the addition of this new public art piece coming soon and visible from Waverley Alley. Julie Chang's "Maiden's Dress" Public Art Mural at Willie "Woo-Woo" Wong Playground draws from the rich cultural heritage of San Francisco's Chinatown.
Also under construction and coming soon is the new Chinatown MUNI stop at Clay and Stockton. Artists Tomie Arai and Clare Rojas are both creating artwork for the Chinatown Station.
FOOD & DRINK
Over the 6 years we've been here we have watched the Chinatown restaurant scene evolve to include some of our favorite restaurants in the city.
Moongate Lounge is our favorite place for a cocktail and small bites. The team behind one of our favorite restaurants Mister Jui's, opened this upstairs lounge that blends creative design with a fabulous cocktail list that includes seasonal offerings and signature drinks based on the Chinese lunar calendar.
For drinks and karaoke, bartender and owner "Mama Candy " will pour you shots of Chinese whiskey while you belt out songs at the Bow Bow Cocktail Lounge.
Cold Drinks Bar.  To find this "secret" bar located above restaurant ChinaLive on Broadway follow the bats up the stairwell to the unmarked door a door on the second floor. With drinks and small plates, it could almost be Shanghai.
Dim Sum Corner  and City View Restaurant are our favorites for dim sum.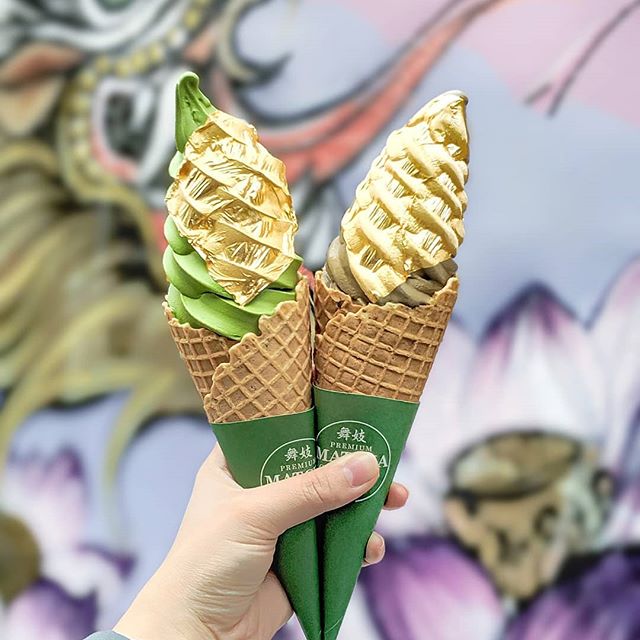 For sweets, we love Matcha Cafe Maiko, a matcha frozen yogurt shop and we're excited for the soon-to-open Jade Chocolate, handmade chocolates that blend teas, spices and tropical fruits from Asia & Pacific Islands, to open in May.
SHOPPING
The Wok Shop is our go to for cooking supplies. Sign up for WOK WEDNESDAY classes and brush up on your stir-fry skills.
We get our tea from family-owned Red Blossom Tea Company. Every time we sit down for a tasting, we learn something new about their rare loose leaf tea origin, harvest and preparation.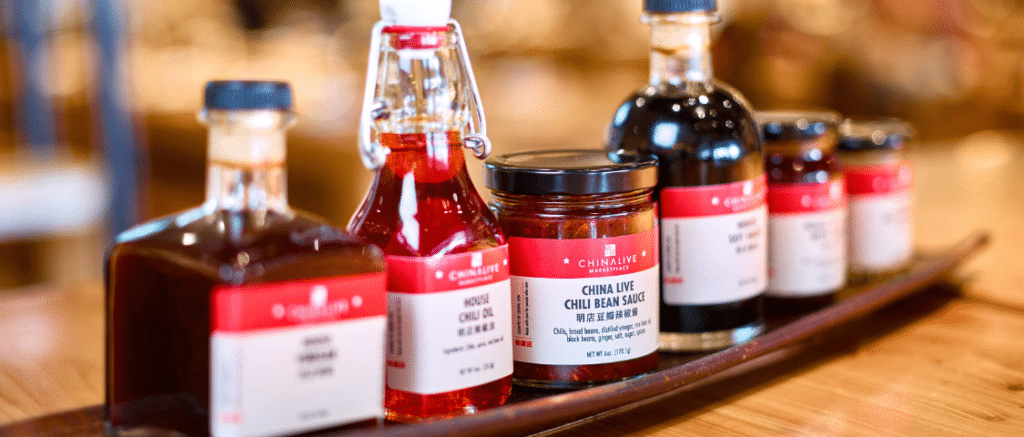 The China Live Marketplace is a favorite for for high-end cookware, Chinese specialty foods and gifts.
Kim + Ono is a breath of fresh air with its beautiful selection kimonos, candles and gifts. The owner/sisters who opened this stand-out boutique grew up working in their family's store nearby before branching off on their own.
ENTERTAINMENT
Old Saint Mary's Cathedral Noontime Concerts is a wonderful free concert series on Tuesday's at 12:30pm. Starting on March 5th, there will be a year-long program celebrating the work of women composers. The Gothic revival Catholic church is the oldest cathedral in the state and all the bricks were imported from China.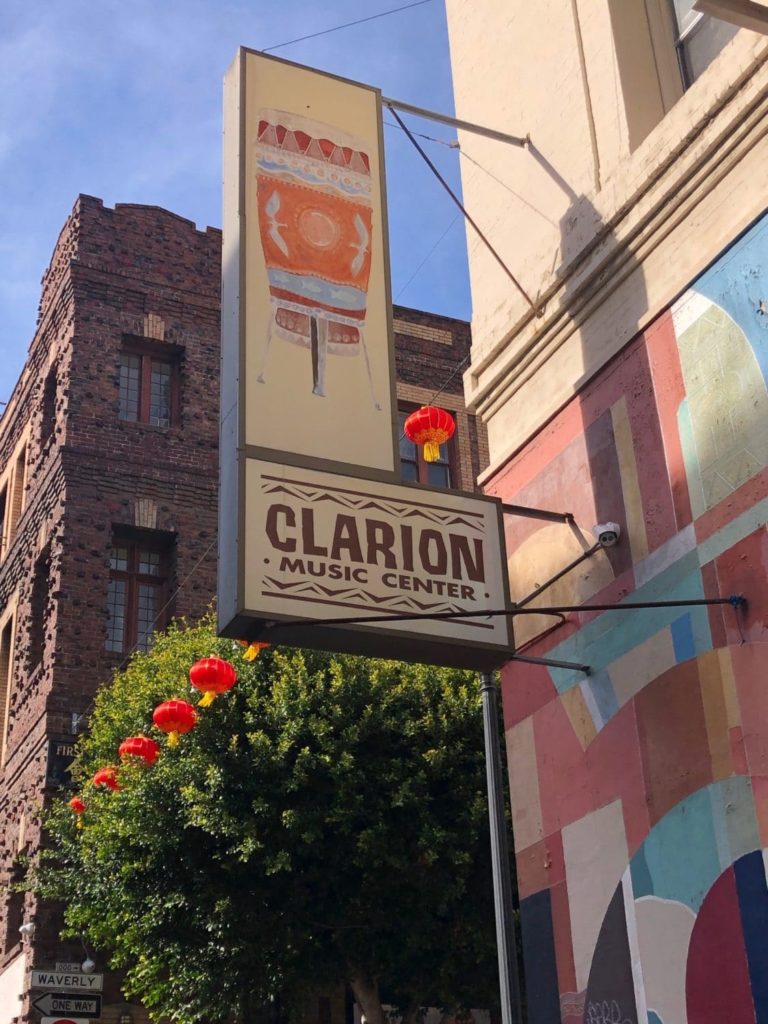 Clarion Performing Arts Center  This diverse three decades old Chinatown institution presents music, theater and art. They also offer Chinese music workshops for school children and occasional tea tastings.
The Chinese Historical Society of America, housed in an incredible building designed by Julia Morgan, is the oldest organization in the country dedicated to the interpretation, promotion, and preservation of the social, cultural and political history and contributions of the Chinese in America.
Chinatown is full of adventure. Discover the alleys, listen to the sounds of the clacking Mahjong tiles, visit the card players and Tai Chi practitioners in Portsmouth square park, and watch kids practicing their Lion Dancing on Waverley Alley.